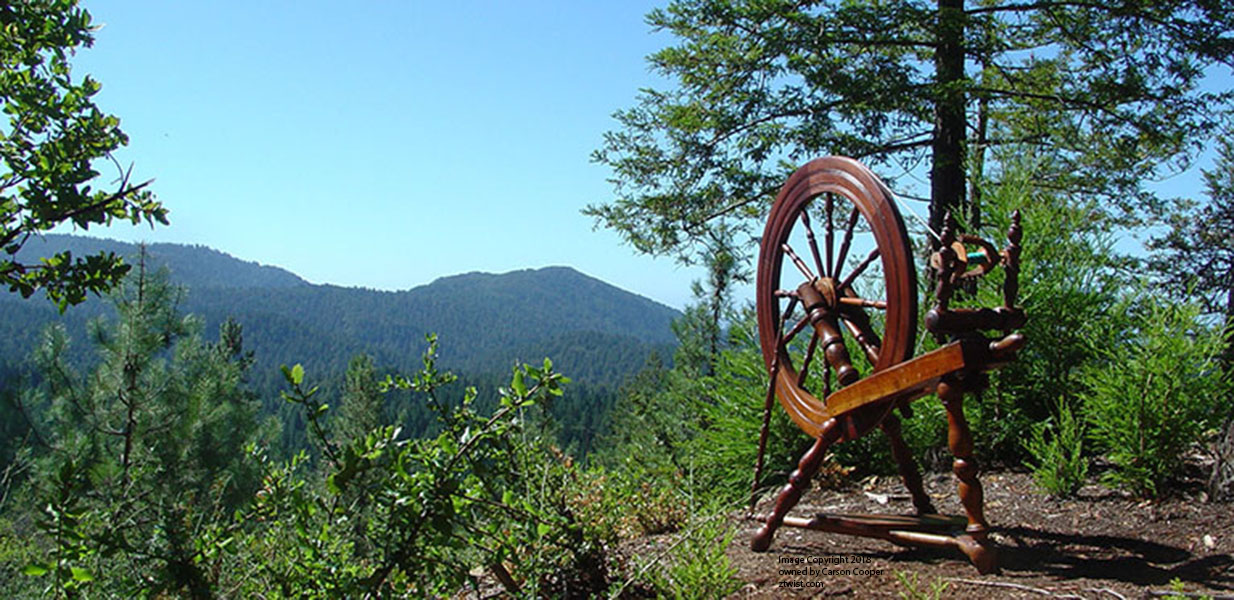 Welcome
"Ztwist" is a term familiar to most handspinners, being a direction of twist inserted into yarn. It is also the web home for the Wheel-Maker's Craft series of educational materials for fiber enthusiasts, wood workers, and those interested in spinning wheels in general.
Available books for Purchase below.
To purchase books (USA customers), just scroll down, or click on the link above. All titles are currently in stock and ready to ship via USPS Priority Mail.
INTERNATIONAL ORDERS: Due to the Covid pandemic, we have discontinued International shipping through our website.
International customers may still find our books listed on EBay, which provides shipping to various countries World Wide. Cost for shipping International book orders through Ebay varies between $29 and $40 USD per order, depending on location and quantity of order.
Shop News
In 2020, Coop's home and workshop were completely destroyed by the massive CZU Lightning Fire. All wheels in progress, wood and other supplies, jigs, fixtures, antiques, were lost in the fire.
For any who may wish to aid in our recovery we have established the Donation link below. To any and all who either purchase books, or send contributions towards our recovery, our extreme gratitude goes out to you.