The "Krista" Wheel
An original Cooper Wheels design of an accelerated upright spinning wheel, allowing either left or right flyer placement
or both by adding an optional second flyer.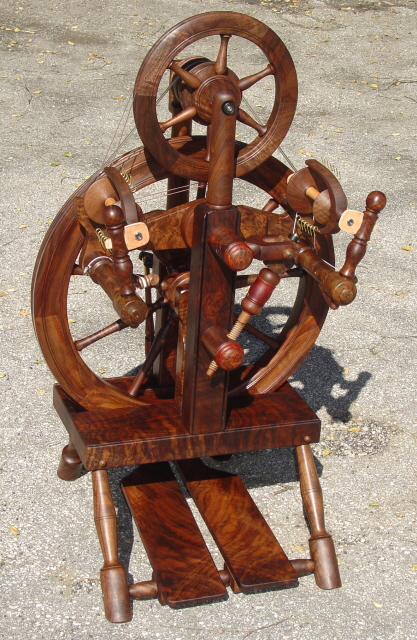 The accelerator head system:
Both a 1:1, as well as an approx. 3:1 accelerator wheel are incorporated into the standard configuration, with easy switching back and forth between the two. This, to achieve the wide range of ratios. (from 8:1 possible, up to 60:1 approx. possible)
The Krista wheel is being replaced by the Emily wheel in 2018
Current revision level of the Krista (2017 version) is Rev. 6.0
which incorporated wider treadle bars, and other enhancements
on past revisions of the Krista design.
Past revisions of the Krista wheel were:
4.0 (2016)
3.1 and 3.2 (2015)
2.0 (2014)
Prototype version (2013)